The seasonal shift and riven political climate inspires us at Chroma to closely analyze our motives and to consider the ways in which we might set our intentions ahead of winter. In reference to her time at Sarah Lawrence, Alice Walker firmly states in her novel In Search of Our Mother's Gardens, "Your job, when you leave here—as it was the job of educated women before you—is to change the world. Nothing less or easier than that." Chroma isn't setting out to change the world, but we are setting out to create opportunities for our community and to do so we recognize this to be no easier than anything we've done before. Intention is a determination to act in a certain way, and we aim to do just that - act. Right now is a time for action, a time to develop our skills, to invest in ourselves, to create space, and to hold each other close. "For you will find, as women have found through the ages, that changing the world requires a lot of free time. Requires a lot of mobility. Requires money, and, as Virginia Woolf put it so well, "a room of one's own", preferably one with a key and a lock." - Alice Walker.
November Events:
Getting Fed by Your Feed: Curating an Instagram Diet that Improves Your Mental, Emotional and Social Health


Thursday, November 8 - 7PM to 8:30PM
Numbering over a billion users globally, Instagram is a spacious network for connecting with friends, sharing admiration, divining inspiration, and conveying ideas. But as a platform driven by photos, it is often derivative of previous photography ecologies: politics of representation and access to machines/technical skills organize status in old fashions. Mandy Harris-Williams presents and trains you in protocol that helps you understand your relationship to social media and create goals and boundaries that help to organize your interactions, keep you safe, and get fed by your feed.
About facilitator:
Mandy Harris-Williams is a theorist, conceptual artist, writer, educator and blogger. She loves and thinks a lot. Follow her at @idealblackfemale on Instagram and on Twitter.
RSVP required, contact@chr0ma.zone
Sliding scale: $10-$20 depending on distance from media norms. $20 for cis white femme presenting women/$10 Queer Black Slave Descendants and Women Indigenous to the Americas: everyone else sort yourselves in between please :) No WOC turned away for lack of funds.
Sober Sisters
Friday, November 9 - 7PM to 9PM
A round table talk for self identifying women of color who are having a toxic relationship with alcohol and drugs or know someone who is and are looking for tools and a space to share. Addiction is rampant in the POC community but seldom addressed, especially among women. Hosted by a panel of completely sober women of color who are currently recovering from addiction and are thriving in life, these women will share their experience, strength and hope, in hopes to inspire and expand other women. Attendees will also have an opportunity to share openly on their struggles with alcohol and drugs or of those around them, as well as a Q+A. We will offer resources for recovery, whatever that may look look for you. The round table is focused on women of color but open to allies. This is an chance to come together in sisterhood and support one other. This is not a a 12th step meeting.
About facilitators:
Maluca Mala: I'm a performing + recording artist, and actress who was born and raised in New York City. My musical career has afforded me opportunities to work with prominent producers and artists, as well as taken me around the world. My sober date is May 26th 2013. Sobriety has been an epic ride and given me a life beyond my wildest dreams. I am passionate about people, nurturing creativity, wellness and sobriety.
Raven Burgos: As a clinician, I have used my extensive experience working with at-risk populations to compassionately connect with those who are struggling through addiction and co-occurring disorders. Over the years, I have had the opportunity to witness the resilience of individuals and families coping with various addictions, working closely with interdisciplinary teams to create a bridge to help them move people who are suffering from a place of hopelessness to a place of empowerment. I am invested in seeing my clients succeed and lead self-sustaining happy lives. Licensed LMSW.
Christine Gutierrez, MA, LMHC is a Latina licensed psychotherapist, love addiction expert, and a life coach. She is an expert in trauma, abuse, & self-esteem. Christine is also the founder of Therapy is Cool, a non-profit founded in Puerto Rico. Christine's mission is to empower as many people as possible to heal their pain and to own their worth. Her series on how to break free from negative love patterns and cultivate healthy love titled Fierce Love Now is available online. Subscribe to her newsletter at
www.christineg.tv
for a free e-book on how to determine your Love Archetype and to receive free meditation. She lives in Brooklyn with her pup Bodhi and has a private practice in New York, offering sessions internationally via phone & skype.
RSVP required, contact@chr0ma.zone
Escape & Resurrection, a Sparkle Nation Book Club Reading
Sunday, November 11 - 5PM to 6:30PM
Sparkle Nation Book Club (S.N.B.C), is a bi-monthly guerilla dinner/book club founded by artists/writers Precious Okoyomon, Gabrielle Rucker and Diamond Stingily. Through intentional readings and discussion on various and far-reaching subjects, S.N.B.C's purpose is to directly challenge traditional academic notions of how to "properly" obtain, share and utilize knowledge, promoting both self-discipline and community based autodidacticism. Language is the bridge between individual and collective experience, the spellwork that connects us all. As writers, we believe in the power of words as a means of escape, mode of resurrection and a way to configure new realities. In this reading, the founders of S.N.B.C will read their own original works honoring these principles of intention.
RSVP required, contact@chr0ma.zone
Suggested Donation via cash app: $chromastudio
All proceeds will go to Sparkle Nation Book Club
Protecting the Skin, an Herbal Workshop
Wednesday, November 28 - 6:30PM to 8:30PM
The skin is our largest organ. It is often through this organ that we interact with the world. It is also a map that communicates what is happening in our internal body. The more that we can pay attention to this organ with a loving approach the better we can begin to balance our internal ecology. Caring for our skin is about becoming conscious of what we are putting into our body. How do we balance our external landscape amidst seasonal changes? In this introductory herbalism workshop participants will learn about four local plants growing in NYC and their beneficial properties as we consider methods of care for Fall. All participants will leave with a medicine and the skills to make it themselves.
About facilitator:
Antonia Perez centers her work in re-imagining new systems that hold foundations in land based wisdom. Antonia is a certified permaculturist, sivananda yoga instructor, environmental and social justice educator, reiki practitioner, visual artist and is currently enrolled at the Arborvitae School for Traditional Herbalism (she has studied with several herbalists and healers in the North East USA and in Chile).
RSVP required, contact@chr0ma.zone
Sliding scale: $30-50
Digital Archives
Thursday, November 29 - 7PM to 8:30PM
As our digital ecosystems get more complex and embedded in our non-digital lives how we participate ethically across both in increasingly important. In search of resources to inform our practices we are presented hyper technical information, or biased sources and as a result our ability for user-choice is hindered.
Understanding how to interact with the digital systems we are a part of is difficult, and its complexity increases with every tool we adopt, software update we accept, or password we update. In this session of Digital Alternatives we build from the theme of setting intentions by analysing what data security and ethics means, how we can find safe spaces in the web, and what alternative modes of communication we have available.
About facilitators:
Daly Barnett is a privacy advocate, software engineer, and founder of t4tech — an organization focused on changing the tech industry by empowering trans and gender nonconforming people to be a bigger part of it.
Lucia Cozzi is a researcher & designer. Her practice is focused on understanding notions of value and investigating how information can be co-created to devise product and service experiences that are integrated, sustainable and human-centered.
RSVP required, contact@chr0ma.zone
Reoccurring Events: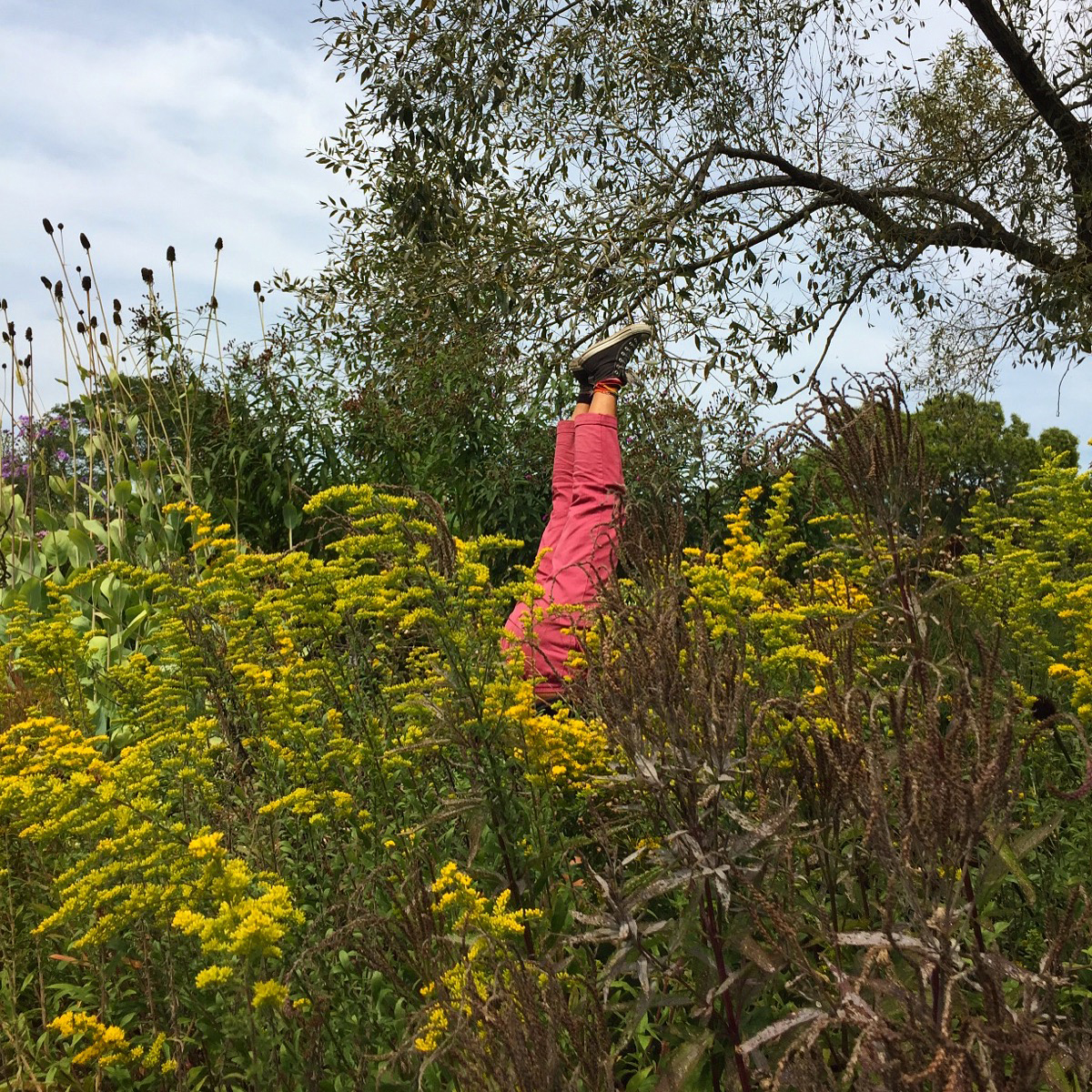 Primal Base Chakra Yoga

Tuesdays, November 6, 13, 20, 27 - 7:15PM to 8:15PM

Kia Islam will offer a yoga class in which all bodies and all levels are welcome. The combination of movement and breath techniques work together to create a state of arrival into the body and out of the mind. The practice works to cultivate an inner stillness which allows the observation and loving acceptance of the body in its current state; which is the first step to making space for both physical and energetic shifts. Prepare to leave in a reflective and aligned state. Come hydrated, with a mat, and wearing something comfortable to move in.


Instructor:
Growing up between the East Coast and the Middle East, Kia has been exposed to a variety of devotional and cultural practices from a young age. Upon moving to New York city to study art and culture, she was introduced to Hatha yoga under the teachings of Dharma Mittra. Asana practice totally transformed her understanding of the mind body soul connection; truly igniting a deep sense of wonder of the varieties of experiences of healing that the physical body can journey through. Her connection to the philosophy and the inspiring practice of Bhakti yoga works to deepen her connection to her own roots and encourages her love to serve others. After completing her 200 hr RYT through the Bhakti Center in 2016, Kia has been making art, working with children and diving deeper into the healing arts. Kia's classes are focused on awareness of the breath while making shapes, using intuitive movement and music to touch the soul and explore the space of light within.

RSVP required, contact@chr0ma.zone
$10 per class, doors open at 7PM
Bring your own mat